You'll receive a warm welcome from any of our two resident PGA Professionals along with assistance and advice - whether it's a repair, what driver to buy or how to cure that persistent slice. The shop is fully stocked with the latest golfing technology and up to date golfing fashion at prices that compare favourably with high street golf stores and Internet sites.
Why Coaching?
We're passionate about helping you play better golf. Every golfer enjoys the game more when they're hitting good shots and playing well. This is our mission for you. Think back to your last few rounds and try to pinpoint an area that cost you shots…
Maybe, you had too many three-putts as a result of poor distance control? Or did you miss too many fairways to the right meaning you had to chip out sideways? It could be that you play well in practice rounds with your friends but struggle to replicate that in competitions?
Through our experiences in the game and our PGA education, we appreciate that every golfer is different. That's why we offer a range of lessons and packages to suit everyone.
Lessons will cover:
Golf Fundamentals
Swing Basics
Short Game
Long Game
Course Management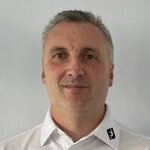 James Reynolds - Head Professional
James Reynolds has been our resident professional since autumn 2003, following in the footsteps of some of the most famous golf professionals of their generation - club maker J Cuthbert and more recently Viv Law who was at Stanmore for over 40 years. James has been coaching for seventeen years and is currently Middlesex Ladies First team Coach. His relaxed approach and easy to understand coaching style has lead to effectively working with beginners, handicap golfers, elite players and profess
---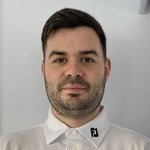 Alex Bowell - Assistant Professional
PGA Assistant Professional Alex Bowell has been at Stanmore since 2006 moving his way quickly through the sections of the Club from Juniors to Tigers. During this time he captained the juniors and was selected to play for Middlesex County Squad. Alex turned professional in 2012 and has now completed his PGA Training.
---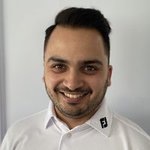 Alex Persaud - PGA Trainee
Alex Persaud has been at Stanmore since 2006. Alex has worked his way through all sections of the club captaining both the Juniors and Tigers sections. He also competed in and captained the golf team at Bournemouth University where he won 2 BUCS leagues. Alex turned pro in 2020 and has started his training to become a fully qualified PGA Professional, with the aim of becoming a coach to help golfers of all abilities to improve their game.
---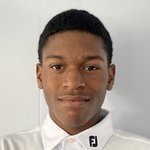 Myles Fountaine - PGA Trainee
Myles has been at Stanmore since the age of 14, where he first learnt his way around a golf course. He played golf not only at club level but also at County level. In 2020 Myles turned professional at the age of 18 and is currently completing his PGA training. Now being part of the east region, Myles has plans to compete in professional tournaments at the highest of levels representing Stanmore, as well as expanding his knowledge in coaching, custom fittings and club repairs.
---